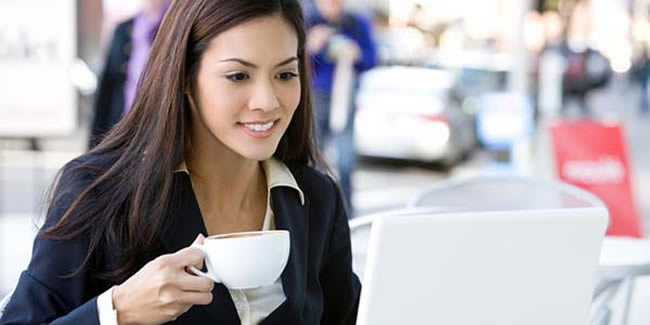 So you're thinking about whether or not you should hire a coffee machine for your office or workplace.  Perhaps you're not sure it will be worth the investment?…. When deciding to hire coffee machines employers need to consider both the cost and the benefits.
Considering costs is simple – a set, time based hire fee – when deciding on coffee machine hire rather than buying, it's great to know that the running and future costs of the machine are not your responsibility – no hidden extra costs, no maintenance costs and of course no large upfront costs.
The benefits of office coffee machine hire in the workplace are great.  There are lots of health and social benefits for employees, productivity benefits for the employer and benefits associated with building strong relationships with customers/clients who attend your office for meetings.
But before we consider the benefits let's first consider what it is we all love about the finished product – the coffee!!  To hire an office coffee machine is to say "yes" to smelling that rich, fragrant aroma every morning when you turn up to the office, and saying "no" to wasted time waiting for a disappointing take-away coffee.  It's saying "yes" to making coffee exactly the way you like it using a quality office coffee machine and drinking great quality coffee in the office.  That is what a decision to hire coffee machines provides.
Ok, now you're dreaming about making your perfect coffee once you hire an office coffee machine, let's get back to the benefits – and there are plenty:
There are many well researched health benefits of drinking coffee – but this topic is an entire blog on its own!  So let's focus on the social and productivity benefits:
A happy workplace is a productive workplace.  Providing your employees with a good quality office coffee machine not only makes them feel valued and appreciated, but it creates a social space where people can meet around the coffee machine before work or at morning tea.  Making coffee for co-workers breaks down barriers in the office and allows staff to get on with their work feeling fresh and awake.  There is no need to rush to the corner coffee shop and waste time waiting for a coffee order.
The coffee craze in Australia cannot be ignored – we love drinking coffee!  Although originally a nation of tea drinkers, Australians now drink 50% more coffee than tea – a sixfold increase since 1940.  Coffee is how we reward ourselves for all the hard work we do.  What better way for an employer to reward his employees than to provide a good quality office coffee machine rental!
Changes in social trends in Australia mean that instant coffee in the office just doesn't cut it anymore!  This is really important if you have customers or clients often attending the office for meetings.  First impressions count!  You may be brilliant at what you do, but if you invite a client into your office and offer them an instant coffee with long life milk, they will almost certainly link the quality of your work with the quality of your coffee!  It seems absurd, but it is true.  People don't realise the importance of first impressions and marketing – relying on the quality of your work is not enough.
Clients and customers need to feel good in your office.  They need to see good quality and attention to detail in the office space – an office coffee machine rental provides the "good vibe" customers and clients will respond to.  Maslow's Hierarchy of Needs rings true here – when people are well fed and watered with their basic needs being met, they are able to focus on more complex tasks and needs.  You can present the most convincing of proposals to a new customer, but if they are sipping on luke warm instant coffee throughout they will only be thinking about how quickly they can get out of there to buy a "proper coffee".
Hiring an office coffee machine rental is the answer!
Make a decision to hire coffee machine rental products from Aarons Coffee At Work TODAY!