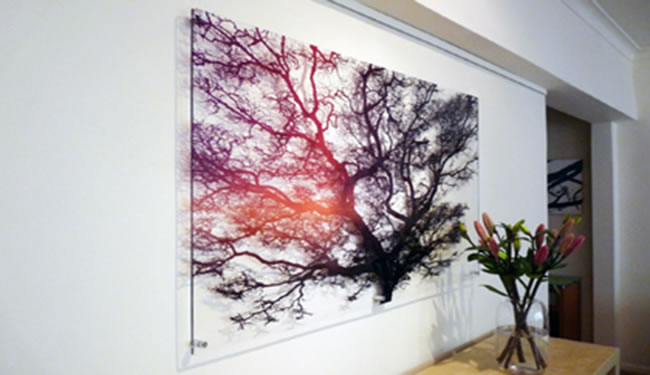 Looking for a simple and cost effective way to update your office?
When re-painting the walls is in the "too hard basket" or when completely re-designing the interior office space is "out of reach" financially, adding some office art is an easy quick fix.
For those that don't know where to start, a piece of Perspex office art is the answer.  Stunning Perspex pieces, which use organic shapes and colours, create interest without being intrusive.  Perspex office art creates a calm yet modern and professional atmosphere.  Whether the piece is a standard size or customised in colour and size to suit a specific space, it's hard to go wrong with a piece of Perspex art in your office space.
Perspex office art works particularly well to foyers, reception areas, waiting rooms, board rooms and conference rooms.  For maximum impact with minimal effort, hire a piece of Perspex office art!
Need another simple option to update your office space?
A single sculpture piece in your reception space or meeting room could be the perfect solution.  Office art is not limited to 2D wall hangings.  A sculpture or an exclusive art vase, with the option of rotating sculptures within the hire period may be all you require.   If you have no idea where to start when decorating with office art, start with a sculpture or vase piece.  Sculpture and art vases can easily fit into any office space environment.
Other options, like botanical artworks and canvassed photography are great ways to brighten a work space.  Both options bring the nature into the office space creating a connection to nature.
Images of nature add beauty to any office space.  But office art is not just nice to look at.  It can be used to reduce eye strain caused by excessive computer work.  Looking away from the computer screen towards a landscape image is a great way to reduce eye strain and associated headaches.  Office art can therefore indirectly improve productivity in the workplace.
So don't be afraid to hire office art!  You don't need to be an art critic to get it right.  Especially when pieces are hired not purchased!  Hiring art for the office is simpler than it seems.  Choose a piece of office art to complement your office space and your brand.  Create a beautiful space to work in – you deserve it!  And it's good for business!  Choose an artwork or sculpture today!